By Lori Spensieri
**Affiliate link disclosure. There are links in this post that may lead to me acquiring a small commision. There is no cost to you as the reader**
Fear is supoosed to be a good thing. It is actually designed to keep us humans safe and out of harms way. If you try to touch fire, you get burned. This in turn causes you to have a fear of fire, which will keep you from touching fire again. Fear can be a direct teacher or an indirect controller. When you fear something, like snakes, you have had some experience with smakes. You know that snakes are dangerous and when you see a snake you have a reaction. This is expected.
Monster Canada– Post Jobs, Search Resumes and Save!
On the flipside, some of the fears you have exist solely in the subconscious. These fear are not present in our awareness. These fears generally lead to more intense reactions and they lead to more discomfort and anxiety.
What are the 9 most common phobias?
Let me ask you a question…what do you think are the 9 most common phobias? Watch the short video below to see if your answers are right.
Monster Canada– Post Jobs, Search Resumes and Save!

Ask your friends on twitter the question:
Are you afraid of Clowns??
To Tweet this question, click on the "Tweet This" Bird Twitter Icon Below.

Another Common fear is spiders. I have always had a real problem with spiders. I was bitten by a spider when I was about 7 years old. Then, when I was pregnant with my first child, I was bitten again, by a spider. This time it was in my sleep. I woke up with an incredible itch. It was terribly uncomfortable. I cuased me to get infected with a superficial
Are you afraid of Spiders??
To Tweet this question, click on the "Tweet This" Bird Twitter Icon Below.

Are you afraid of heights?
To Tweet this question, click on the "Tweet This" Bird Twitter Icon Below.

What if you are afraid of something that isn't generally considered to be scary?
When I was about 12, I used to watch a daytime talkshow called Ricky Lake. It was filmed in Toronto and it was very good. The topics were usually something that I could relate to. My sister and I decided to attend the show as audience members. The show topic that day was people who had strange phobias.
One guest that was there sharing his story was deathly afraid of 'having his nipples damaged while climbing out of a swimming pool'. This is obscure and very specific. I imagine that is what made it a good story for the show. The idea of him climbing out and hurting his nipples very rather cringeworthy.
Other 'Unscary' things of which people are often afraid
There are different levels of fear. The milder end of the fear spectrum being that a certain things or concept leaves you uncomfortable. See the imageo the Spectrum of Fear. It demonstrates how a fear can be categorized according to how disruptive to ones life that it is.
A few things that people are afraid of, that in reality have no associated danger include:
Fear of dirt or germs. There are some circumstances where dirt or germs can be dangerous.
Fear of milk or other animal based substances.
Fear of crossing the road, any road.
Fear of butterflies.
Fear of costumed cartoon characters.
Fear of small animals and/or rodents.
Take Control Your Fear
The most proven way to overcome a fear is to face it head on. There are a few different approaches.
The cognitive behavioural approach would suggest that you use exposure. What this means is that you will expose yourself to the thing that you are afraid of. You will do this methodically and gradually as you reduce the associated anxiety, and phsycial reaction that accompanies the feared things.
For a video about facing fear, click HERE.
For example if you are afraid of dogs. You can use the following steps: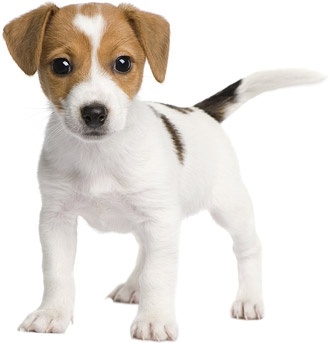 Start by looking at a picture of a dog that is calm
Next look at the same picture but this time it is accompanies by the soiund of a dog barking.
Next you can have the dog enter the room, on a leash and on the other side of the room.
Then you can pet the dog….etc.
At each step, you will use calming techniques and making new associations for dogs. These new connections will allow the person who is afraid of dogs, to relearn that dogs are not scary. This is similar to the idea of Pavlov's conditioning. The dog learned to salivate every time he saw a white lab coat. For more on Pavlov's dogs click here.
A great book to read if you are struggling with fear holding you back is, "Feel the Fear and Do it Anyway!" by Susan Jeffers.
"With dynamic techniques and profound advice, Feel the Fear and Do It Anyway® has guided so many readers around the world to turn their fear, indecision and anger into power, action and love. Learn the tools that will vastly improve your ability to handle any situation so that you can become powerful and decisive in the face of your fears. Discover that everyone has the same fears but, by applying the wisdom that Susan Jeffers offers in this breakthrough book, you can literally feel the fear…and do it anyway," – Blurb copied from Amazon.com.
If you would like more tips and tricks for overcoming fear, click here.
Have a wonderful day and Eh! Be Positive