5 steps to complete today if you are serious about starting a blog!!
By Lori Speniseri
** There may be affiliate links in this blog. This means that if you use my link I may get a small commision **
Eh! Be Positive. When I started blogging I had no idea what I was doing. I had no idea what niche in which I would find myself. I did not even really know what a niche was. I did what most people did. I googled, "How to start a blog". I found myself on the website, www.startamomblog.com. The owner of this blog, Suzi Whitford, is amazing. She is a mother of 3 little ones. She, not only is super relatable as a busy mom, doing all the mom stuff that is expected but she is also a boss at blogging and business. She has a past in industrial engineering, having worked at major fortune 100 companies, which allows her to have a mastery of the back-end of blogging. She knows how things are done, what order to do them, and the reason behind the actions.
Suzi will walk you through all of the aspects of:
Choosing your niche.
The technical aspects of starting the actual blog (blog platforms, web hosting, how to use widgets and plug-ins, etc) ..if you don't know what a widget or a plug-in is…it is OK too. She will walk you through all of it.
Creating engaging content.
Promotion of your beautiful blog.
And even how to create stunning images.
She includes a myriad of freebies and extras including printables, planners, resources and stock photos for you to use, among other treats.
I am amazed at how successful she has become while raising her children with values and so much love. You can see and feel the love in all of her posts and images. One last thing I want to mention is that Suzi is a real person. She sends updates and deals to your inbox but she shares her life with you also. She responds to any email inquiries, which is not the case with some of the other business owners.
Aside from the course. I want to walk you through 5 Steps to work through to start your blog. I will follow this up with more details on each step.
Step 1. Your Reason.
I love to spread positivity. I spent a good portion of my life feeling like I am not good enough. I would constantly compare myself to other people. I never seemed to measure up. Eventually, I learned that I had a psychological illness called 'Social-Anxiety'. This resulted in depression. These conditions lead me to think of myself as awkward, strange, uninteresting and ultimately unworthy of good quality long-term relationships. All of this is non-sense. It took me a long time but here I am. I love myself exactly the way I am. I realized that other people may suffer from negative thought patterns, self-deprecating low self-esteem and other conditions related to mental illness.
That is where my reason was born. I wanted to help others, shed light on how to be happier in one's skin and pour positivity on every person I encounter.
Step 2. Define your Niche.
What is a niche?
Do you already know what your niche is?
What is your passion? Complete the following quiz in order to find out.
To find your purpose click here.
The Diagram below is a four-circle Venn diagram. It requires that you consider 4 things: That which you love, that which you are good at, that which the world needs and that which you can get paid for. Where these intersect you can discover; Your passion, your mission, your profession, and your vocation. Lastly, where all four of these intersect, you can find your purpose. It's a great tool. Give it a try. Spend 10 minutes or so just brainstorming in each of these categories.
Step 3. Decide on a Name..and some other important details.
After completing the above steps and whittling down your niche to something specific, authentic to you and in-demand, you are ready to create a name. This name is super important but not that important. let me explain.
Your Blog Name is Super Important
Joe Blow needs information about how to make his daughter a Pikachu costume for Halloween. You just wrote a great article about Easy Halloween Costumers for Parents of Gamers. He is going to search for various keywords. You need to create a title that has a certain set of qualities:
The first thing that will help people to disover your blog is your title.
It should be:
( ) Catchy
( ) Memorable
( ) Includes Keywords
( ) Honest with enough information
( ) Short and Sweet
( ) Use template:
use it for your theme, your email, your website, your marketing material,
Other Theme-related Details.
Your niche will help you to develope your theme. Your theme includes:
The writing style. Playful, serious, or Informative.
Colour Theme – Your primary, secondary and tertiary color choice. Make sure that you record the exact color codes to keep consistency among blog posts and articles.
Fort style and size.
Types of images that will be used.
The Theme for my other website www.thirtydaystohappy.com includes the colors above. I use the happy face and the simple clean fonts that you see above.
Step 4. Create your accounts.
Once you have chosen your niche and your title, you will begin by setting up some 'branded' accounts. What this means is that you will use your theme to make everything look consistent. This allows the reader to make associations between everything that you create.
Here is what you will need…
Here is what you will need..
First of all, you will need a Gmail account. This account will include your blog name. It will serve multiple purposes.
The first reason you need an email account specifically for your blog is for identification purposes.

Secondly, you will be able to use this new email to allow communication with readers. The third reason that you will want a new specific email account Third – most social media and blog related accounts need an email to sign in. This email will be used for other purposes as well, including communicating with readers.
2. Next you can set up your Social Media Acccounts.
In will be a great benefit to you to have as many social media set up as possible. More social media means more exposure and more readers. Some platforms allow you to post direct to other outlets at the same time. This will save you a lot of time. E.g., Facebook allows you to post to twitter at the same time. Instragram will allow you to post your update directly to Facebook as well. I will be creating a blog dedicated to social media marketing soon. Stay tuned.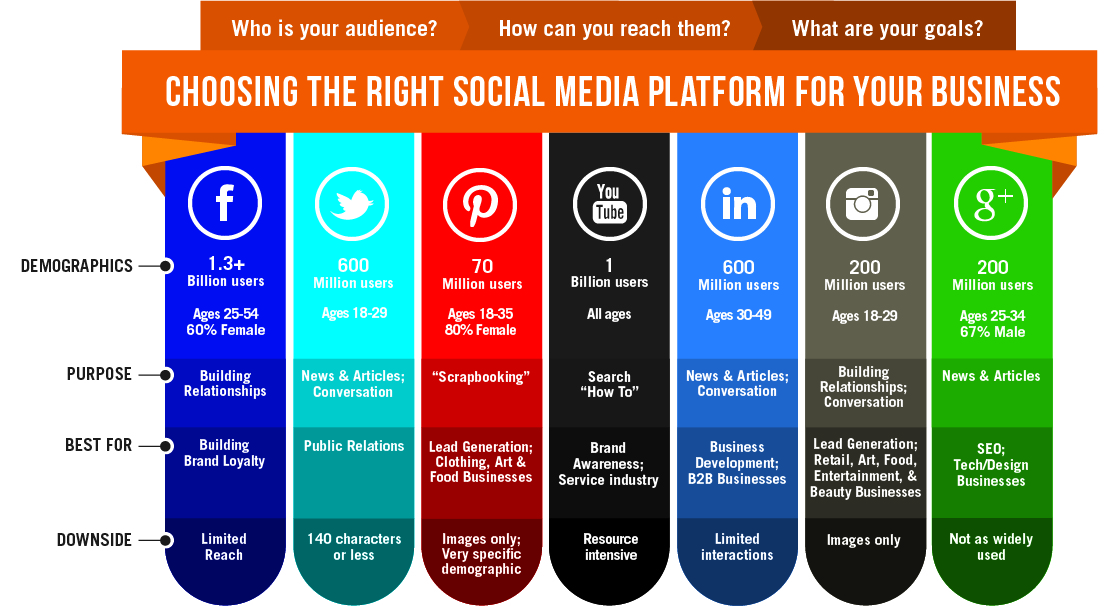 3. The rest of the account set-up is explained in Suzi's course. It's amazing how easy she makes it.
Step 5. Create Captivating Content
So the reader was looking for content with a topic that you have written about. Part of the batttle is won since the reader found your blog among the myriad of blogs out there. Now that the reader is here, on your website, the most important thing is content. Your content must be engaging, accurate and well-written. This is my biggest weakness. I do not like to edit my own work. One of the reasons is that I am not good at editing my own work. My own errors simply evade me. I do not notice my own spelling errors or grammer whoopsies. Using a program called 'Grammarly' will prove invaluable for someone like me. If you are like me, check it out.
Creating your first blog post.
The first post that you will want to create is a called an 'ANCHOR POST'. This post is very important. I am not the expert here. Suzi from "Start a Mom Blog" explains it so well.
Ray Ban RB3016 Clubmaster Sunglasses
For An artcle about my book "10 Ways to Happy," click here.
As mentioned above, when I started my blog I was an absolute rookie. I did not know how to do any coding or html or what a widget is. I did not know what a landing page is or how to set up an email list. I had no idea about how to schedule a post or even how social media was so intrinsically involved in the marketing of a blog. Suzi, from Start a Mom Blog, virtually took my hand and walked me through all of it…from the beginning.
Suzi now offers an amazing beginner bundle it combines
the original priccei s $481 but right now its only $197 and includes 9 interactive, easy to follow course, e-books, printables and more resources.
Below is a visual list of hte courses she teaches. Click any of the images to bring yourself to her main page.
ALL COURSES HAVE A 100% 30 DAY MONEY BACK GUARANTEE IF YOU ARE NOT FULLY SATISFIED WITH YOUR PURCHASE.